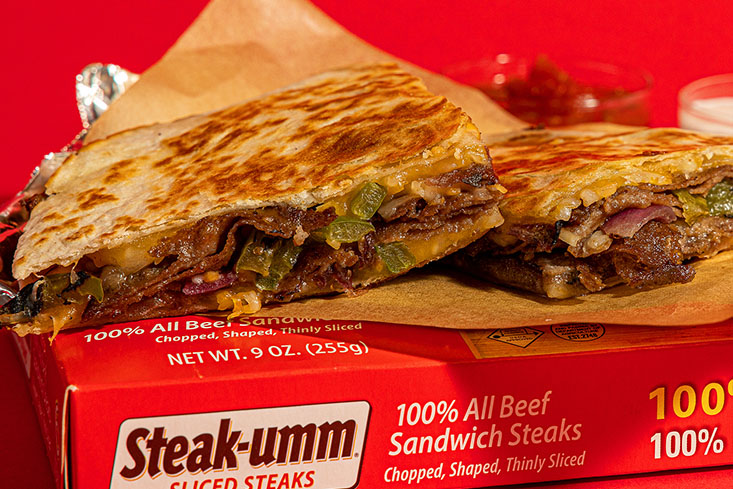 Steakadilla
9 oz. Steak-umm Sliced Steaks
1 green bell pepper, cut into long strips
1/2 red onion, cut into long strips
2 Flour tortillas, standard size
Shredded cheese (Monterey Jack, Colby, or Mexican blend)
In a large skillet, cook steaks as directed on the package. Set aside. Wipe the skillet clean.
In the large skillet, sauté green bell pepper and onion strips over medium high heat until they soften. Set aside.
Assemble the quesadilla in the skillet. Layer tortilla, steaks, sautéed pepper and onions, copious amounts of cheese, and top with another tortilla.
Cook on both sides until the tortillas brown and the cheese melts.