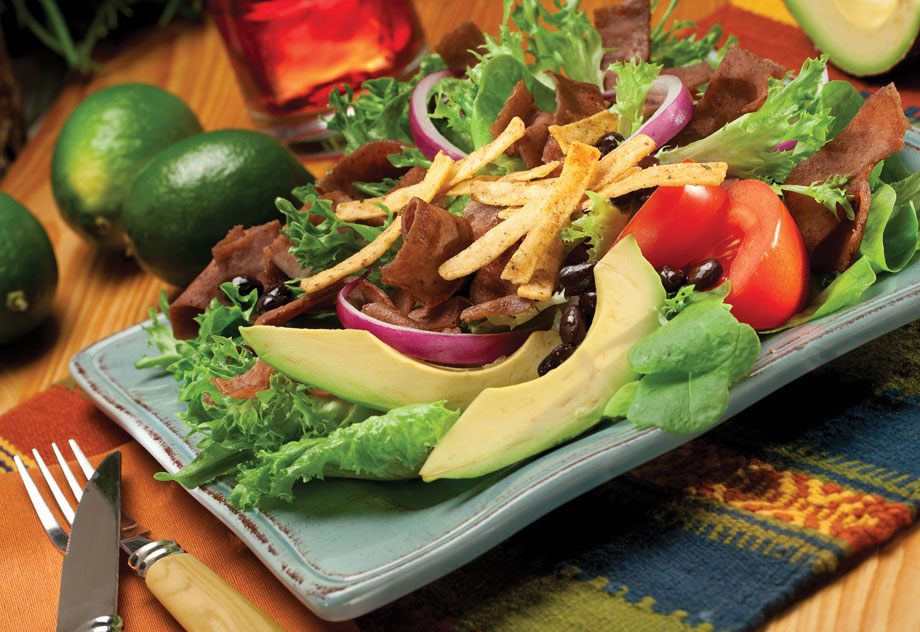 Steak-umm® Taco Salad
9 oz. pkg. Steak-Umm® Sliced Steaks
1 can (15 oz.) black beans, rinsed and drained
Lettuce
1 tomato, cut into wedges
1 avocado, sliced
1/4 cup thinly sliced red onion
Tortilla strips
Fresh cilantro
Cut frozen steaks into 1-inch strips and cook as directed on package; set aside. Assemble salad and top with cooked steaks. Serve with cilantro lime vinaigrette on the side.
Cilantro Lime Vinaigrette
1 cup fresh cilantro
1/3 cup lime juice
2/3 cup olive oil
salt and pepper, to taste
Combine all ingredients in a blender and process until combined.