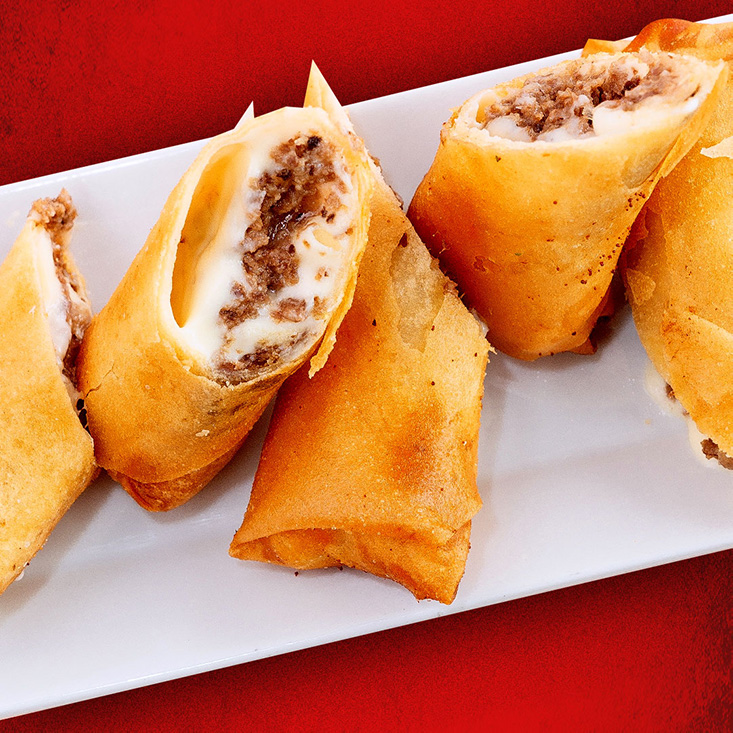 Steak-umm® Egg Rolls
9 oz. pkg. Steak-umm® Sliced Steaks
1 cup sliced green onions
8 oz. pkg. egg roll wraps
8 oz. sliced cheese
Olive oil or 1 egg white, beaten
Cook steaks as directed on package; set aside to drain. In same skillet, cook green onions. Combine with steak.
Place a half slice cheese on egg roll wrap; top with spoonful of steak mixture. Roll up and tuck edges as directed on egg roll wrap package; seal edges with water.
Place on oiled baking sheet. Repeat with remaining wraps. Brush oil or egg white over top of wraps. Bake at 425° F for 12-15 minutes until golden. Serve with dipping sauce of choice.
8 servings