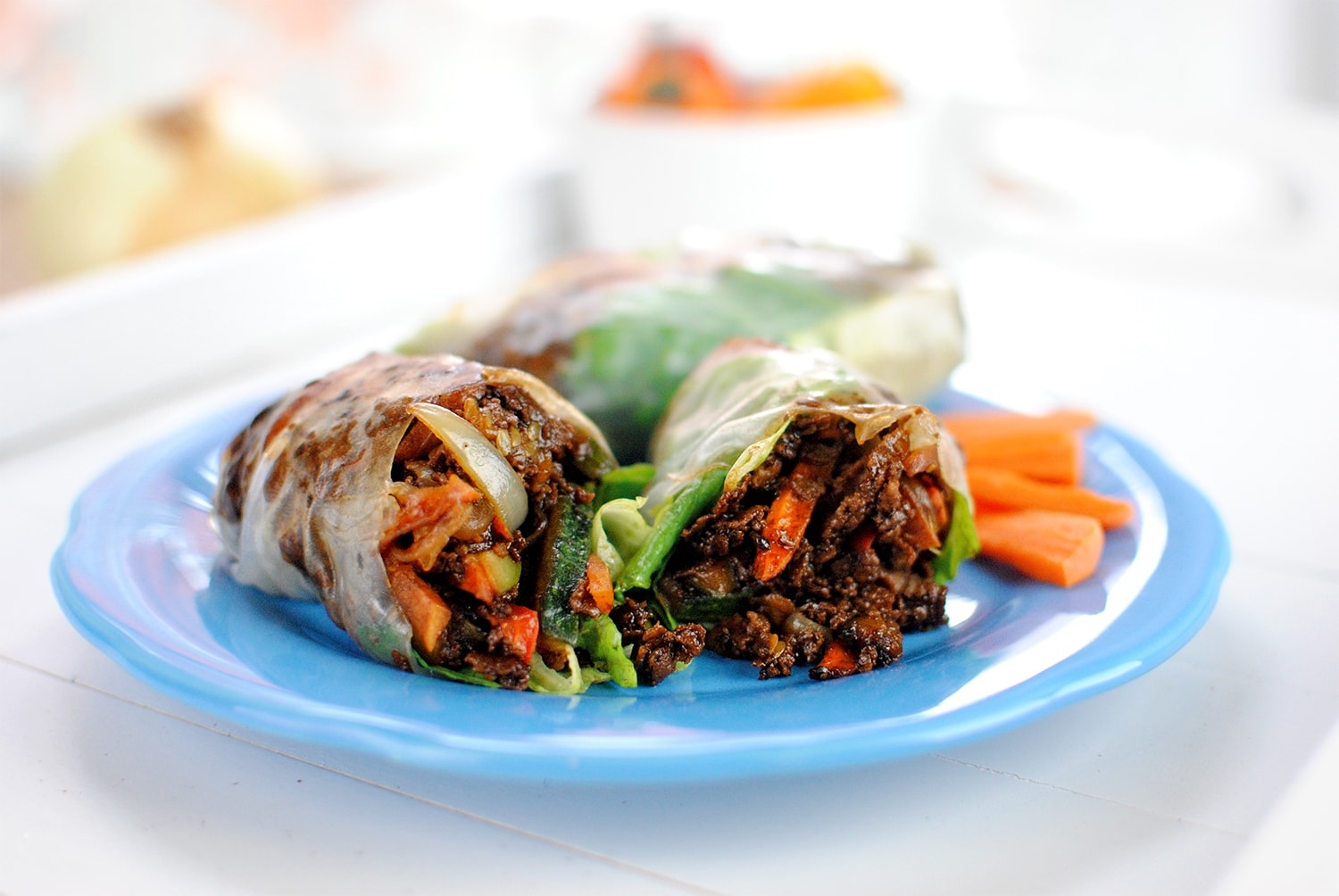 Steak-umm® Asian Wrap
4 Steak-umm® Sliced Steaks
1 medium peeled carrot
1 small zucchini
1/2 small red pepper
1/2 small onion
1 tsp. canola oil
2 Tbsp. teriyaki marinade
2 leaves romaine lettuce
Spring roll wraps
Cut the carrot and zucchini into julienne strips; slice the pepper and onion. In nonstick pan, cook steaks as directed on package, chopping steak with utensil as you cook; set aside.
Add canola oil and stir fry carrots, zucchini, peppers and onions over medium-high heat until slightly tender. Add the precooked steaks and teriyaki marinade; heat through.
To serve, top sandwich wrap with lettuce and steak mixture; roll up.
2 servings