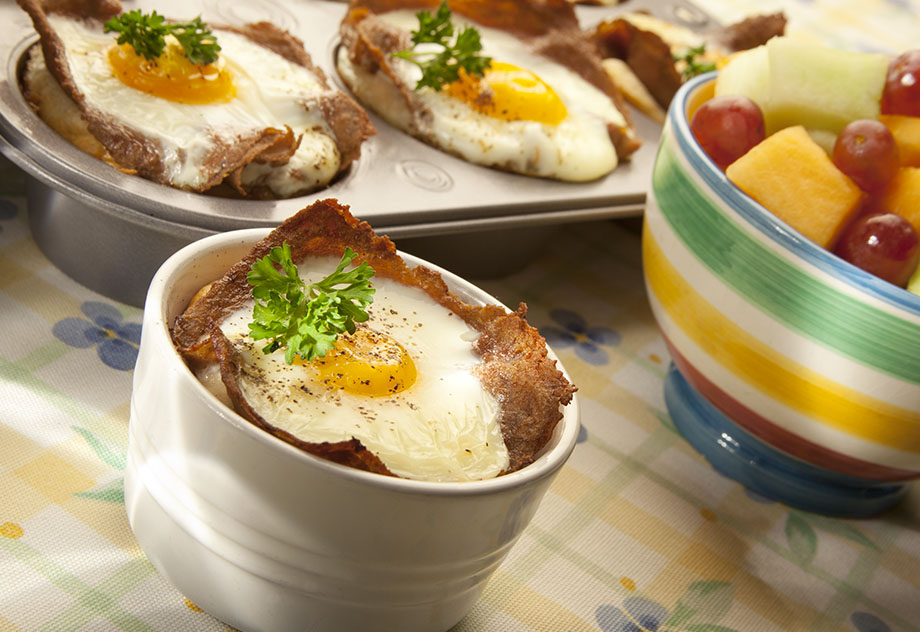 Steak-umm® and Egg Biscuit Bake
8 Steak-umm® Sliced Steaks
16.3 oz. can refrigerated grand-size biscuits
8 eggs
Salt and pepper to taste
Preheat oven to 350° F.
Cook steaks as directed on package.
Spray 8 jumbo muffin cups or 6 oz. glass custard cups with cooking spray.
Separate dough into biscuits.
Place biscuits in muffin cups, pressing dough 2/3 of the way up each cup.
Place steak in each biscuit cup, and crack an egg into each.
Season with salt and pepper if desired.
Bake 25 minutes until egg whites are set. Run a knife around cups to loosen.
8 servings