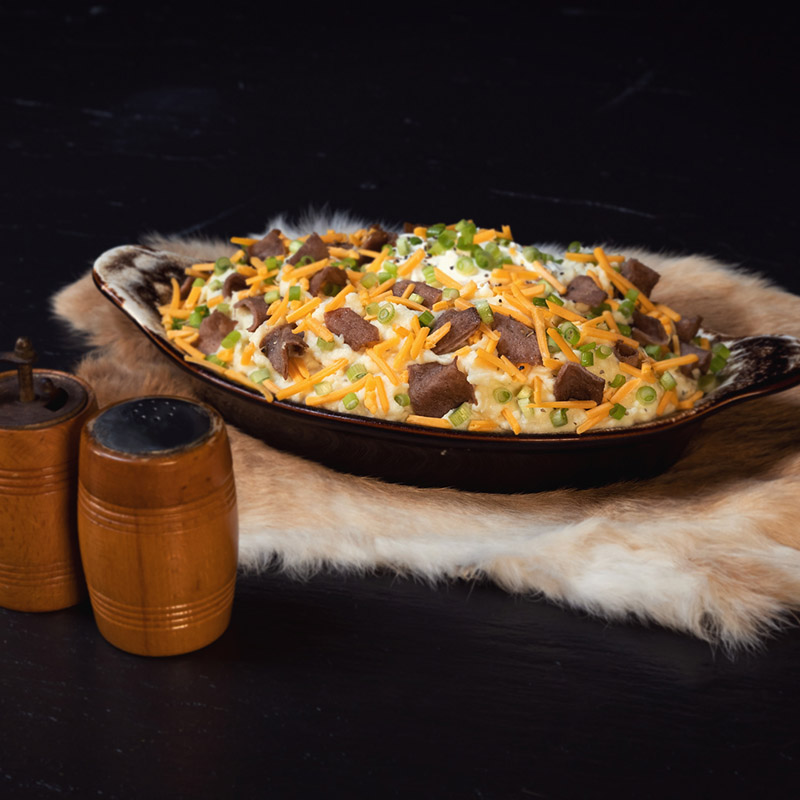 Steak-umm Loaded Mashed Potatoes
4 lb. potatoes, chopped
Kosher salt
1/2 c. (1 stick) butter
1/2 c. milk
1/2 c. sour cream
Freshly ground black pepper
1 c. shredded cheddar cheese
3-4 sheets of Steak-umm
2 tbsp. freshly chopped chives
In a large pot, cover potatoes with water and season generously with salt. Bring to a boil and cook until potatoes can be easily pierced with a fork, 16 to 18 minutes. Drain and return to pot. Use a potato masher to mash potatoes until smooth.
While potatoes are boiling, sauté Steak-umm in skillet until brown. Slice into strips.
Meanwhile, in a small saucepan over medium heat, melt butter with milk until warm. Pour mixture over potatoes and stir until creamy. Stir in sour cream then season with salt and pepper. Stir in Steak-umm, cheddar, and chives.
Transfer potatoes to a serving bowl. Season with more pepper and garnish with more chives before serving.