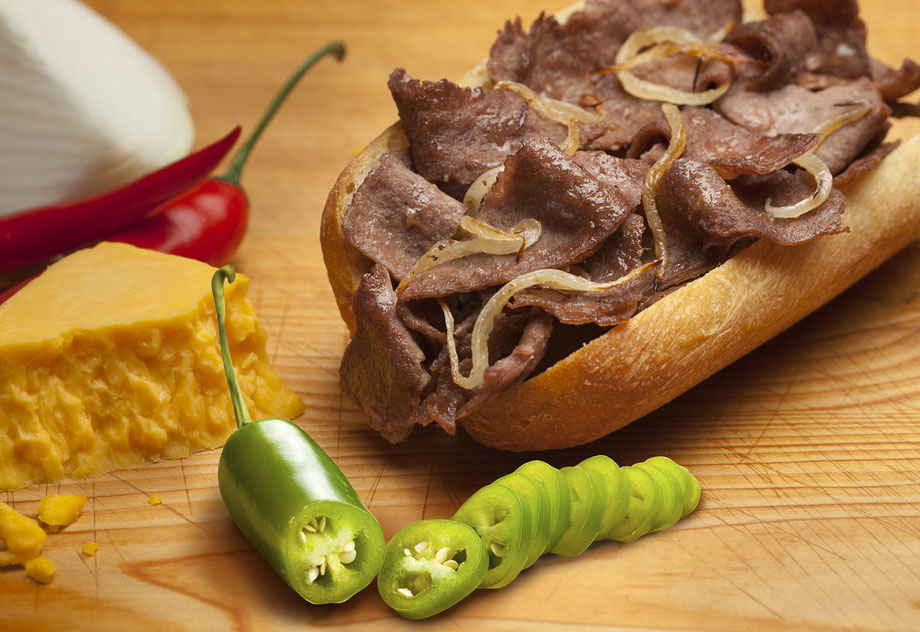 Keep-umm Hot Steak-umm® Sandwich
2-3 Steak-umm® Sliced Steaks
Sliced onions
Sliced hot peppers (use your favorites!)
Parmesan or cheddar cheese
In skillet, cook sliced onions and peppers in 1 Tbsp. vegetable oil over medium heat until tender. Set aside.
Cut frozen steaks into 1-inch strips and cook as directed on package. Place cooked steak in a steak roll. Add onion and peppers.
Top with cheese and your favorite steak sauce, if desired.
Submitted by: Ed Scanlon, Strathmere Volunteer Fire & Rescue, Strathmere, NJ